Sara E Widzer
Stage Director
"Directed for Virginia Opera by Sara E. Widzer, the insights of Zambello's concept were sharpened to razor's-edge intensity, giving the relationships among characters—and the characters themselves—specificity that enhanced their inherent symbolism."
-Voix des Arts
new website coming soon
National Opera Association
-director-
The Scarecrow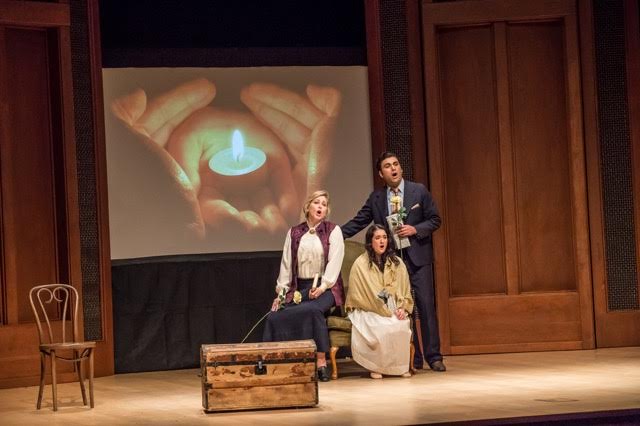 Royal Opera House, Muscat
-remount director-
The Music Man
Opera in the Ozarks
-director-
Pagliacci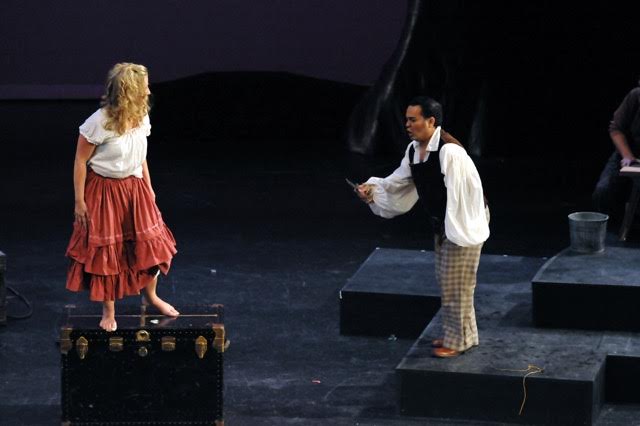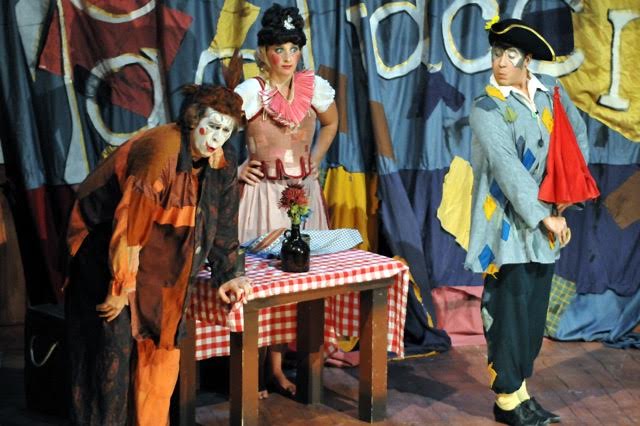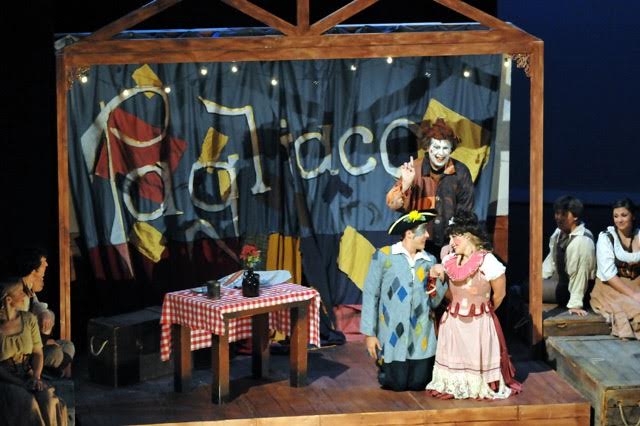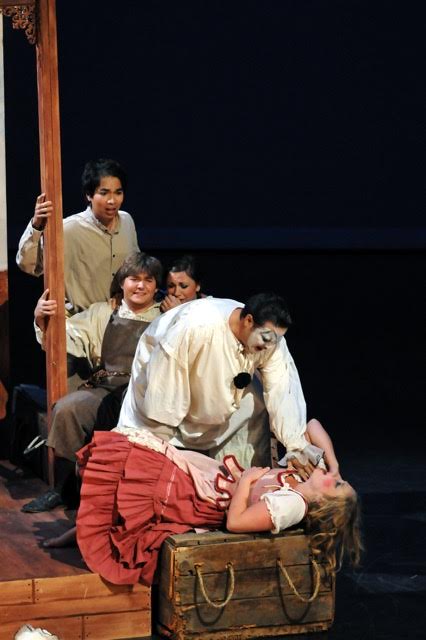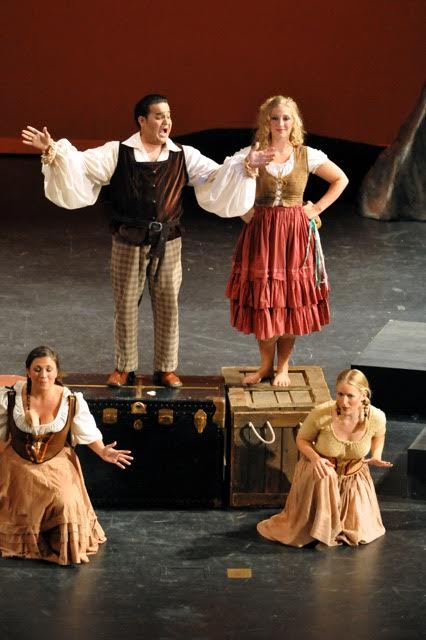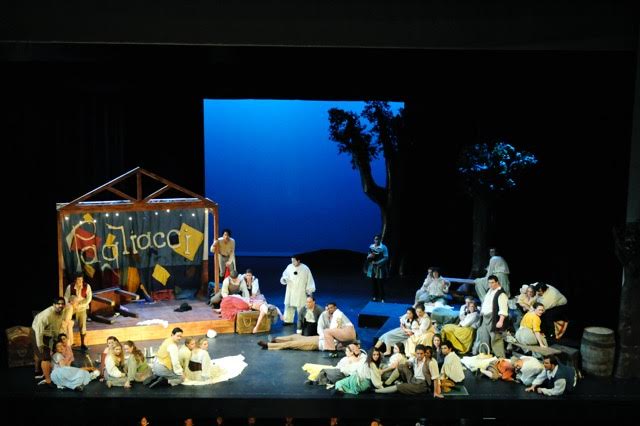 Stage Director Sara E. Widzer continues to produce exceptional operatic and theatre works at companies across the United States and abroad. Currently serving on faculty at the Lee Strasberg Theatre Institute in Los Angeles, her guest engagements for the 2017/18 season begin with her return to Washington National Opera as Assistant Director to Francesca Zambello's new production of AIDA, in addition to co-writing and directing the production's education performances. Widzer continues her season as Assistant Director to Peter Kazaras on a new production of Korngold's Der Ring des Polykrates at The Dallas Opera, conducted by Music Director Emmanuel Villaume. Recent engagements include as Director of the world premiere of Woman of Salt, a new chamber opera by Anice Thigpen for the Wildish Theatre in Eugene Oregon, and as Director of the National Opera Association's new productions of Joseph Turin's The Scarecrow, Tom Cipullo's After Life, and Jeremy Gill's Letters to Quebec from Providence in the Rain in Santa Barbara, California. Widzer assisted Director Robert Longbottom on La Fille du Regiment at Washington National Opera in 2017, serving as Acting Coach to Supreme Court Justice Ruth Bader Ginsburg. Widzer also assisted on the first incarnation of Jon Robin Baitz's new play Vicuña at the Ojai Playwrights Festival.
Widzer's 2015/16 season featured multiple company debuts beginning with Pasadena Opera for a new production of Floyd's Susannah, about which the Huffington Post praised her "brisk and lively stage direction." Following her successful debut during the 2014/15 season with Hawaii Opera Theatre mounting Francesca Zambello's acclaimed production of Der fliegende Holländer, Widzer remounted the same production in April 2016 for her mainstage debut with Virginia Opera. Widzer led Virginia Opera's touring company earlier in the season directing the world premiere of Deep River, a tribute to the life and career of Marian Anderson. Additional engagements that season included Guest Director for the opera scenes program at Cal State Long Beach, Guest Director for a devised opera piece at UCLA, and a new production with the Ojai Playwrights Conference in the summer of 2016.
Other operatic engagements include with the Royal Opera House, Muscat for The Music Man; the Glimmerglass Festival for A Celebration of Benjamin Britten; Opera in the Ozarks for Don Giovanni, Tosca, Pagliacci and Hänsel und Gretel; Celestial Opera for Faust and Giulio Cesare; and the Florida State Opera for Le Jongleur de Notre-Dame and an original adaptation of L'elisir d'amore. Widzer has served as Assistant Director with Portland Opera for Showboat; the Glimmerglass Festival for Der fliegende Holländer, The Music Man, and King for a Day; and UCLA Opera for L'enfant et les sortilèges and Il segreto de Susanna.
An active theatre director, Widzer has served as director for Reasons to be Pretty, Bury the Dead, Zoo Story, The Last Days of Judas Iscariot and Shakespeare's As You Like It and Midsummer Night's Dream with the Lee Strasberg Creative Center; Bootleggers with The Actors' Studio, Los Angeles; Spring Awakening with Connecticut College; and In Their Own Words: Verdi, Wilson, & Weill with the Glimmerglass Festival.
Ms. Widzer is a lifetime member of the Actors Studio-Playright and Director's unit, and was on staff as teacher and stage director at the Lee Strasberg Theatre and Film Institute in Los Angeles, CA for over ten years. She worked with famed film and tv audition coach, Crystal Carson, and co- taught the introductory level classes for her Audition By Heart courses as well as brought her technique to film and stage actors across the country. She has worked with members of the Glimmerglass Festival Young Artist Program, the Los Angeles Opera Domingo-Colburn-Stein Young Artist Program, and has also served as guest coach at UCLA, UC Santa Barbara, Cal State University Long Beach, and Florida State University. Sara continues to guest teach acting at studios throughout the Los Angeles area, and also maintains a roster of speaking and singing actors for whom she coaches acting.
Widzer has served as assistant under notable directors including Francesca Zambello, Marcia Milgrom Dodge, Peter Kazaras, Matthew Lata, Ray Roderick, Robert Egan, Salome Jens, Casey Stangl, and Mark Rydell. She received her MM in Opera Directing from Florida State University, her BA in theatre from Connecticut College and has an Artist's Diploma in Classical Acting/Shakespeare from the Royal Academy of Dramatic Arts in Shakespeare. Ms. Widzer makes her home in Los Angeles.